In 2022, the world is more virtual than ever before. Whether you are looking to run a broadcast, meeting, conference, or even a product launch, virtual company events can be a big hit. Not only are these events time and money saving, but you can also expand your audience, be more inclusive, and take the opportunity to collect valuable and insightful data. However, how can you make your virtual company event more interactive?
In this article, we discuss how virtual event companies like Connect My Event are always adding more features, allowing more ways for people to get involved. Ensure your attendees are engaged and have the ability to network with one or all of these 4 ideas.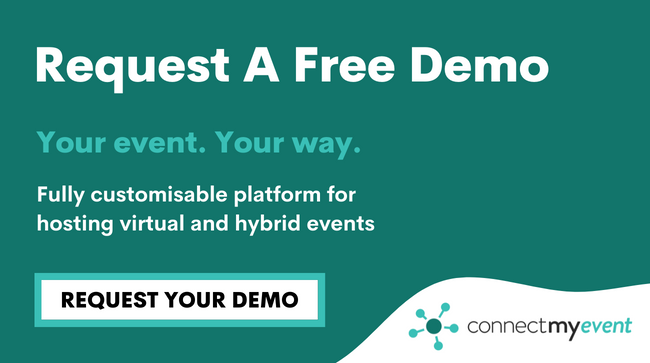 1. Chat Boxes
While online events may be becoming the norm, that doesn't mean everyone is comfortable with a concept that is still relatively new. You may find some people are uncomfortable speaking up in a virtual environment, so why not implement a chat box? This way, people have the option to submit any thoughts and questions to the group without talking out loud. Plus, these can even be downloaded after the event so you have something to refer back to.
2. Voting And Polls
Just because your event is a virtual one, doesn't mean you can't get opinions quickly. Whether you are asking people to raise a virtual hand or introducing an online poll, use the opportunity to get the answers you need. At Connect My Event, we can customise your virtual poll with no limitations, ensuring your results can be downloaded at the end.
3. Media Sharing
Virtual events for companies should be just that – virtual. So why not take advantage of everything a virtual landscape has to offer? During a virtual meeting, you can incorporate media files, which we guarantee will have a positive impact on your engagement. Try to avoid reverting back to a monotonous structure – with Connect My Event, you could schedule pre-recorded or even live media in a variety of formats, including images and videos. A visual aid can often make all the difference.
4. Collecting Feedback
Data is a key component for any company, and it's essential you use your virtual company events as a chance to collect feedback. Online events are ever-evolving, and it's important to gain visibility of what people did and didn't like. With a Connect My Event data collection form, you can encourage your guests to answer questionnaires before, after, and even during an event. If you want to further increase engagement, you may even want to consider a Q&A session at the end.
Need support with an interactive virtual event? Connect My Event are on hand with a fully customisable events platform, capable of hosting both virtual and hybrid events. Whatever suits your requirements – whether this is a chat box, voting poll, or any of the above, we offer a bespoke service with no limitations. Contact us today to get started.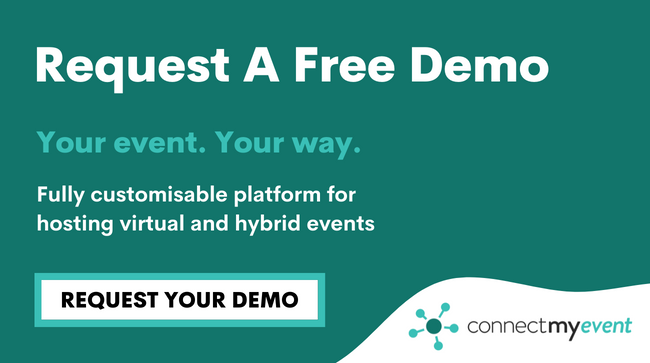 Image Source: Pexels